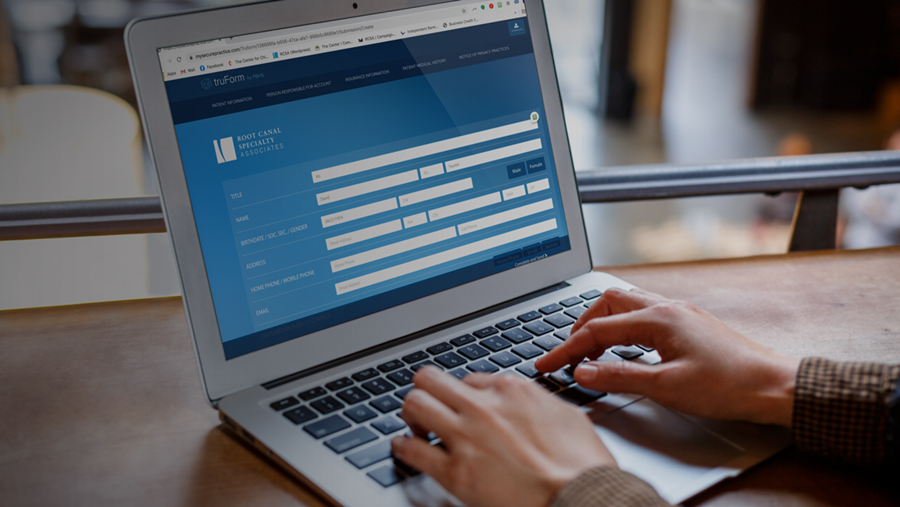 The COVID-19 pandemic has given us the opportunity to re-think, re-train and refocus infection control, scheduling, staffing, and screening protocols. While we've always adhered to CDC, OSHA, and professional association guidelines, we're now able to ensure an even higher level of safety and optimal care for our employees and your patients.
Screening and Patient Registration
Our business staff has prioritized patient screening and understanding each patient's specific needs resulting in more efficient scheduling.

We've also intensified efforts to promote online registration of patients to minimize wait times in our reception areas, allowing for better "social distancing" of patients. 80% of patients now register online prior to their appointments.
Adjusting Doctor Schedules
Our doctor's schedules have been adjusted to allow more time for infection control procedures and better accommodate your emergency patients into our schedules.
Reducing Travel Between Locations
We've eliminated most staff travel between our four locations, providing opportunities for better continuity of care and more consistent relationships and communication with our referral partners.
This has also reduced the possibility of COVID-19 exposure between offices by doctors and staff – lessening the number of doctors and staff that would need to be quarantined if/when a COVID-19 exposure occurs.
Start-to-Finish Treatments
Providing care to one patient from start to finish before treating the next, eliminates back and forth between treatment rooms. This means less potential breakdown of infection control procedures and less potential exposure for staff and patients.
This also gives us the ability to function optimally with less auxiliary staff and requires less personal protective equipment (PPE).
If you have any questions about the protocols that we've put in place to protect your patients, we are always available for consultation. Call us at any of our four locations to schedule a time to talk.