We adopt technology that helps us make better diagnoses and treatment decisions to help patients feel better, faster. Cone Beam Computed Tomography (CBCT) is one of those technologies.
CBCT scans make it possible to visualize teeth, anatomical structures, and areas of the mouth in three dimensions. These have become a viable adjunct for clinicians to detect and visualize the canal system prior to treatment. Molar and premolar teeth usually present the highest incidence of variation.
This imaging technology provides an enhanced ability to diagnose conditions that may not be apparent on conventional dental x-rays. In addition to helping prevent tooth loss by identifying treatable endodontic conditions, CBCT technology helps avoid costly exploratory procedures and unpredictable treatments.
CBCT, or cone beam computed tomography, helps endodontists see very fine details inside teeth to provide the best diagnosis and treatment options for the patient. Watch this video to learn more about how this innovative 3-D imaging can help relieve pain and save your teeth.
When is CBCT an Appropriate Diagnostic Tool?
Endodontic Diagnosis and Detection of Periapical Lesions CBCT should be considered when diagnosing patients who present with contradictory/nonspecific clinical signs/symptoms associated with untreated or previously endodontically treated teeth.
Preoperative Anatomy Assessment CBCT should be considered for initial treatment of teeth with extra canals and complex morphology, such as mandibular anterior teeth, and maxillary and mandibular premolars and molars, and dental anomalies.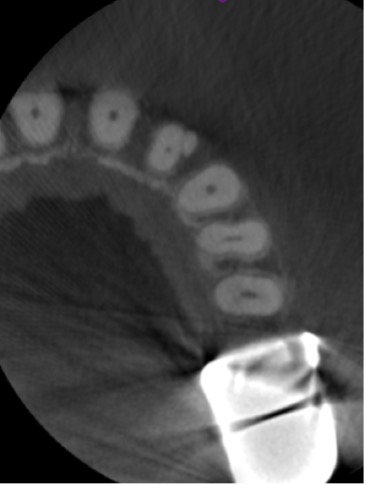 Maxillary lateral incisor with second root.
Endodontic Diagnosis and Detection of Cracked Teeth and Vertical Root Fractures CBCT should be considered if clinical examination and 2-D intraoral radiography are inconclusive in the detection of vertical root fractures/cracked teeth.
Nonsurgical and Surgical Treatment Planning CBCT should be considered before any Endodontic surgery. Precise imaging of anatomical structures and anatomy results in more predictable treatment and a better long-term prognosis.
Endodontic Diagnosis and Detection of Inflammatory Resorptive Defects CBCT should be considered in the localization and differentiation of external and internal resorptive defects and the determination of appropriate treatment and prognosis.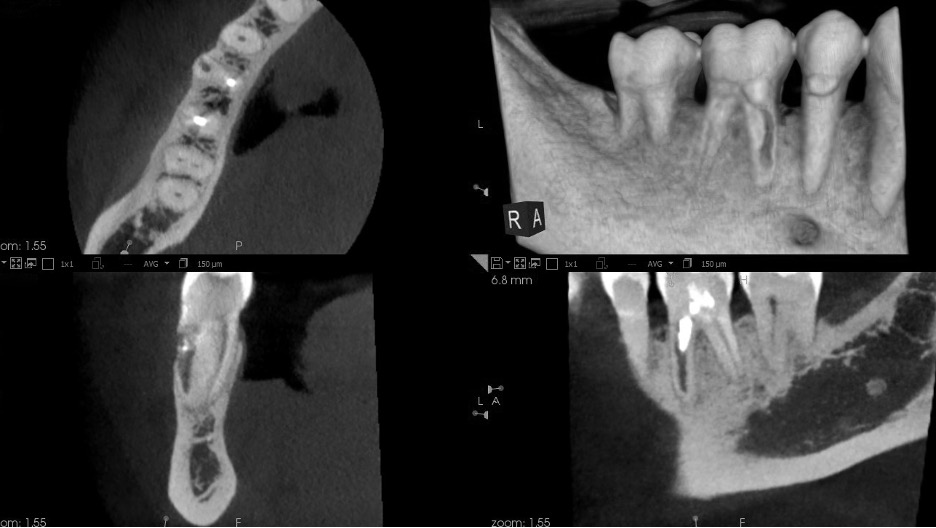 CBCT was used to diagnose and guide treatment of an external resorptive defect.
Endodontic Diagnosis and Detection of Traumatic Dental Injuries CBCT should be considered for the diagnosis and management of a variety of traumatic dental injuries, absent other maxillofacial or soft tissue injuries that may require other advanced imaging modalities.
Learn More
We offer CBCT at all four of our locations. If you'd like to hear more about the indications for and the benefits of CBCT image, call us at (734) 261-7800 or send us an email.
References
American Association of Endodontists. 2018. 'The Impact of Cone Beam Computed Tomography in Endodontics: A New Era in Diagnosis and Treatment Planning'. Endodontics: Colleagues for Excellence.