Adopting New Technologies
Adopting new technology helps us make better diagnoses and treatment decisions to help your patients feel better, faster.
Our long-term commitment to our specialty and its latest advancements allows us to continue treating the most difficult cases more predictably. GentleWave® System by Sonendo, is a technology that helps us to more thoroughly clean the root canal system and better maintain the integrity of your tooth.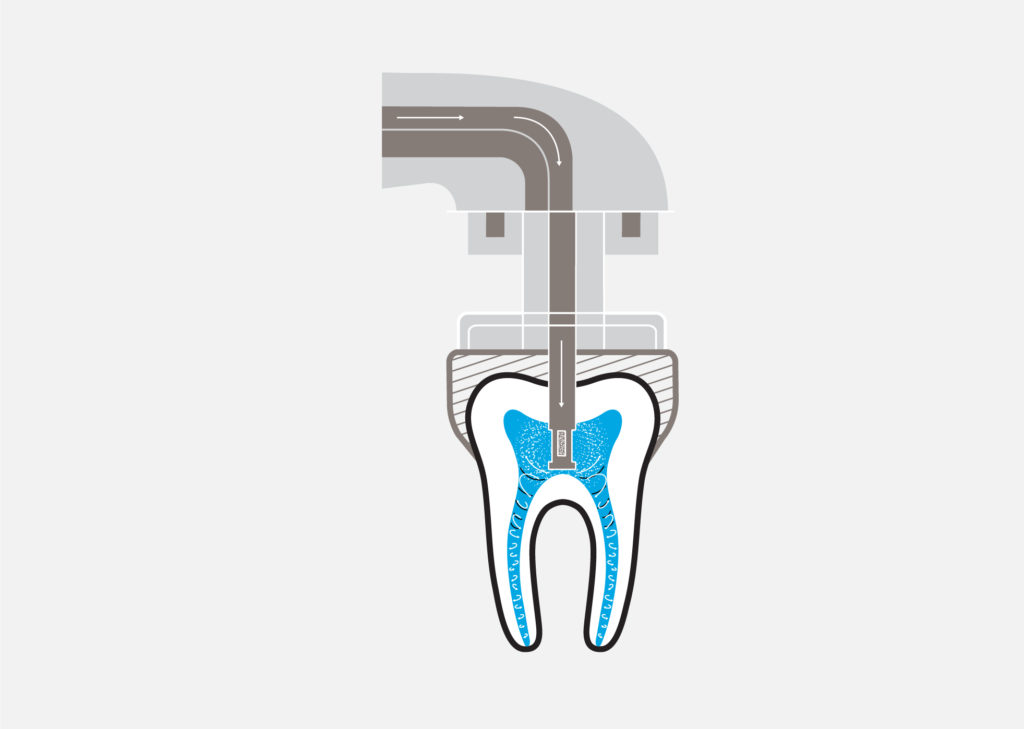 Fluids are delivered into the tooth using acoustic energy that travels through the root canal system, propelling fluids into hard-to-reach spaces, resulting in maximum cleaning.
Technology and Treatment
The GentleWave® System uses a procedure instrument that delivers sound waves within the root canal system in conjunction with continuous irrigation. This results in a more thorough cleaning and disinfection of the most complicated root canal anatomy. The GentleWave System also allows us to conserve more tooth structure and better maintain tooth integrity and resistance to fracture.
When is GentleWave the Right Treatment?
Most teeth are candidates for GentleWave, as long as a sealed platform can be created.  
All caries must be removed first
Teeth with subgingival caries may be challenging
If the crown has an open margin, removal is usually indicated prior to GentleWave
Contraindications:
Roots that open directly into the sinus
Open apices
Fractured teeth
Teeth with external resorption communicating with the pulp
How It Works
Learn More
We offer GentleWave at all four of our locations. If you'd like to hear more about this technology, call us at (734) 261-7800 or send us an email.