The latest challenge was a patient in our West Bloomfield office.
This 39-year-old male patient was largely asymptomatic but complained of occasional pain, especially when flossing. Tooth #30 had been previously treated about 1 year ago. The mesial canals were obturated short of radiographic apex and bone loss is evident in the furcation. A
CBCT
revealed a likely untreated distobuccal canal and confirmed that the filling was about 4mm short of the apex on the mesial roots.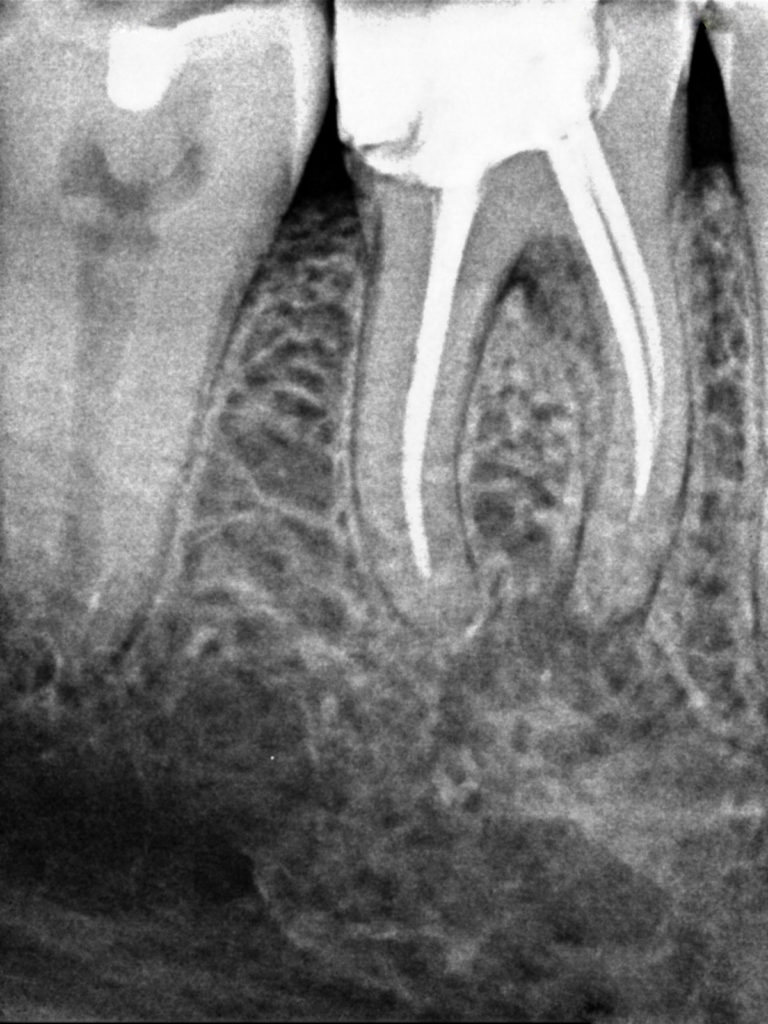 Pre-Op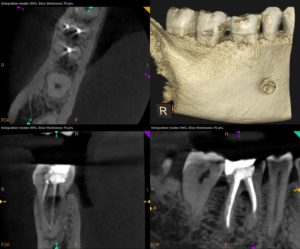 CBCT
Non-surgical retreatment was completed using
Gentlewave
. Extensive recurrent caries were found along with debris in the chamber. The untreated distobuccal canal was located and negotiated to length and was determined to join the treated distolingual canal. The mesial canals were also cleaned to length and a full cycle of Gentlewave was run.
The tooth was obturated with gutta-percha and Edge resin sealer. The post-op image shows what appears to be a sizeable lateral canal (in the area of furcal bone loss) that was cleaned by Gentlewave. The patient will be returning to his general dentist for a core and crown.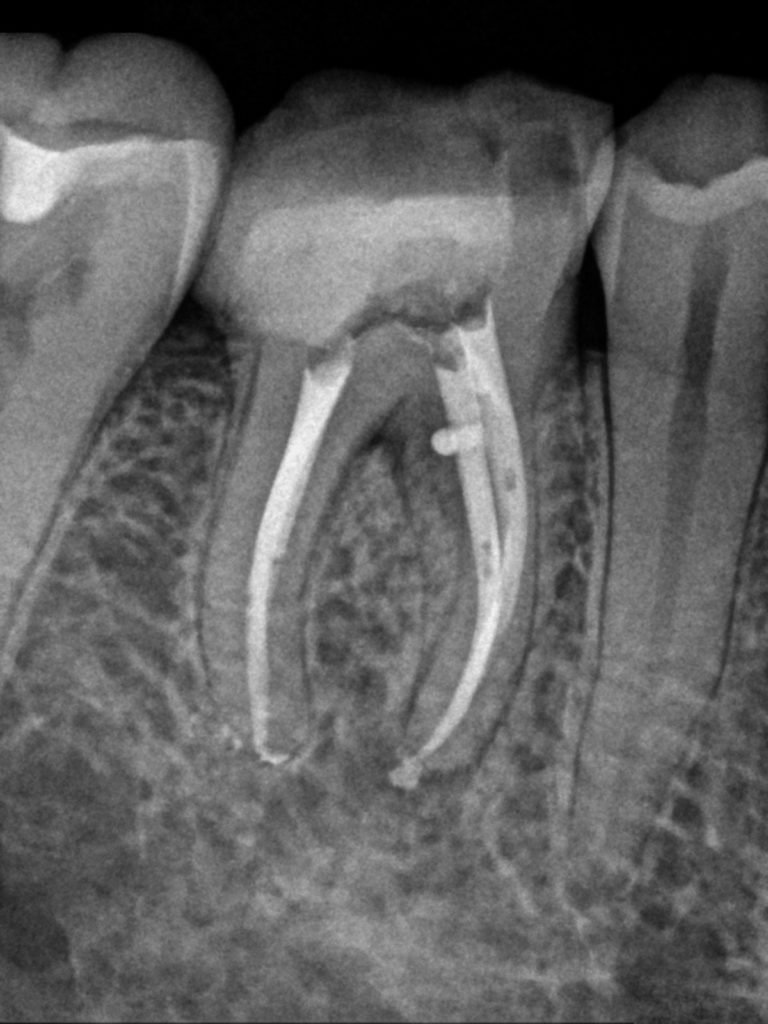 Post-Op
Available for Consultation
If you have questions about a complex or unusual case,  call or email us for a consultation.